Dry skin on a plane is a common occurrence. Several years ago, I got on a flight in humid Honolulu, Hawaii to return to the mainland, and I immediately felt moisture rapidly evaporating from my face. Although I didn't know it at the time, I was suffering from rosacea, a poorly understood condition resulting in redness, dryness, and irritation. I've gotten my rosacea under control for the most part, but I have to be careful about my skincare, especially when traveling. Keeping skin hydrated on a long-haul flight is a must for ensuring a trip starts right.
A hydrating night mask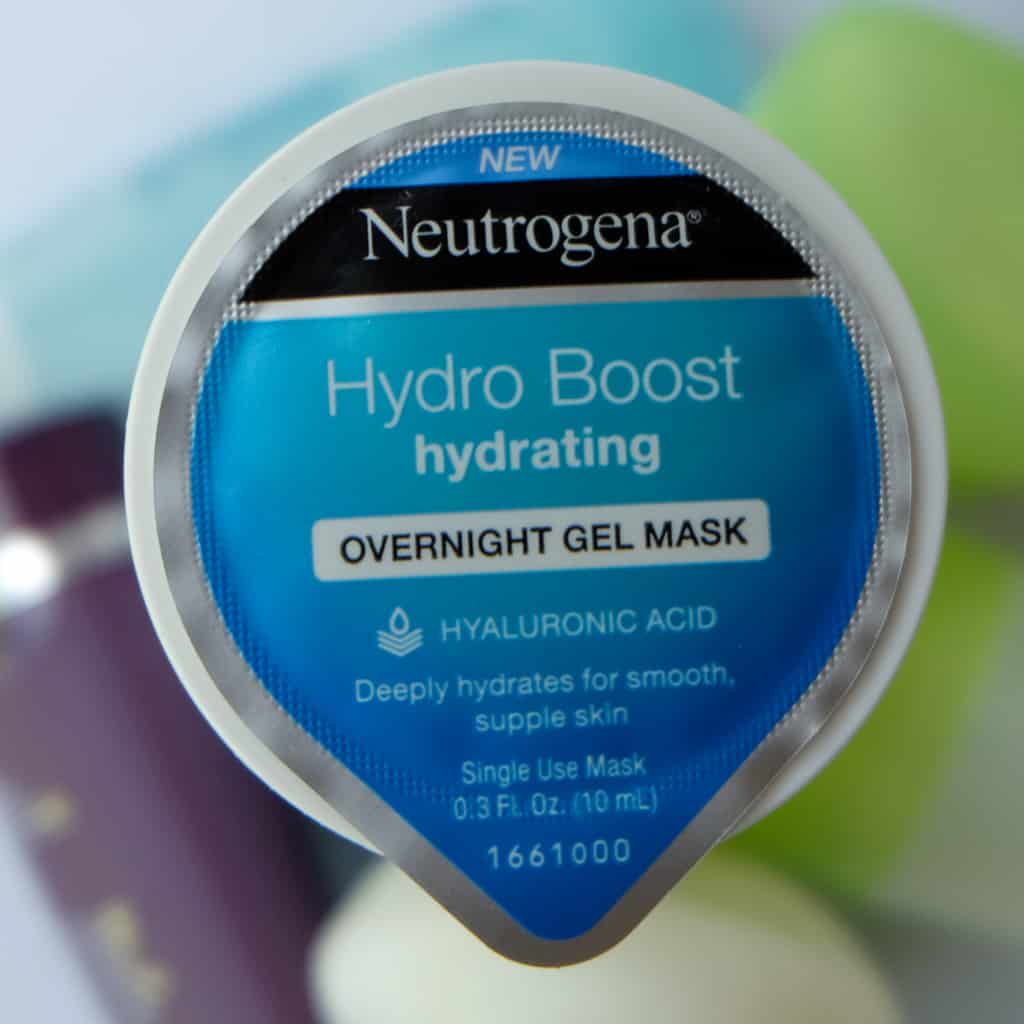 I recently discovered a low-cost way to take care of my skin on a plane in the form of hydrating night masks. Night masks, a Korean beauty trend, are intended to be applied before going to bed in the evening, and then washed off in the morning. On a flight, however, they can be used over and over. With a little bit of sleuthing, I found that Neutrogena Hydro Boost Moisturizing Overnight Face Mask (0.3 fl oz ) was an ideal way to moisturize mid-flight without aggravating my rosacea. The secret to this product is hyaluronic acid, which hydrates the skin and also functions as a humectant, meaning it reduces the loss of moisture from the skin.

Hydrating on a long-haul flight
On a recent 11+ hour flight from Los Angeles to Fiji, I put Neutrogena Hydro Boost Moisturizing Overnight Face Mask to the test. This cream-gel mask went on smoothly and immediately provided a moisturizing effect. I was able to reapply several times to my face and neck, and even my hands, throughout the flight. My skin was soft and never felt dry. If I applied it too frequently, the product started pilling or balling up on my face, so it was easy to know when to stop. Several hours into the flight, I freshened up with Neutrogena Makeup Remover Cleansing Towelettes. Once my face was clean, I was able to reapply the mask. The 0.3-ounce container contained enough product for my face and hands for the entire flight. I even shared a little bit with my boyfriend who agreed it helped the dry skin on his hands. Surprisingly, There was a little bit left-over at the end of the flight.

Pros and cons
While it worked even better than I anticipated in avoiding redness and irritation, possibly the best thing about this tiny tub of hydration is the price. At around $3, it's a bargain. It's also small enough to fit right at the top of your quart-size liquids bag for quick access.

A possible downside is that once the container is opened, there is no way to close it up again. If you only use a little bit and want to keep the rest, it may be a bit of a hassle to wrap it up to ensure that it won't ooze out all over the rest of your things. You might be better off transferring it to another container in advance. Neutrogena products are widely available at major retailers in many countries, so you should be able to stock up or find a replacement in the middle of a trip, wherever you are.
What about sheet masks?
Before settling on Neutrogena Hydro Boost Moisturizing Overnight Face Mask, I investigated sheet masks, another product made popular by Korean beauty companies. On a long-haul flight, people would likely be sleeping and wouldn't notice, or wouldn't care if you put on a sheet mask mid-flight. I did a test run at home with another Neutrogena product, the Neutrogena Hydro Boost Moisturizing & Hydrating 100% Hydrogel Face Mask Sheet with Hyaluronic Acid, to see if it was compatible with my skin. It was, but I concluded that it would be too messy for the plane due to the amount of liquid. I discarded the idea of using this sheet mask on a trip. The gel-cream Overnight Face Mask isn't liquid enough to drip and didn't draw attention the way a sheet mask might have. For purposes of travel, I have to say it was a superior solution to a sheet mask.

Hydrated after a long-haul flight
It was so nice to step off the plane with moist, supple skin and know that I accomplished it for less than $3 and just a little space in my quart-sized liquids bag. There will be no more worries about keeping skin hydrated on a long-haul flight. What do you think? Would you use Neutrogena Hydro Boost Moisturizing Overnight Face Mask on a flight?