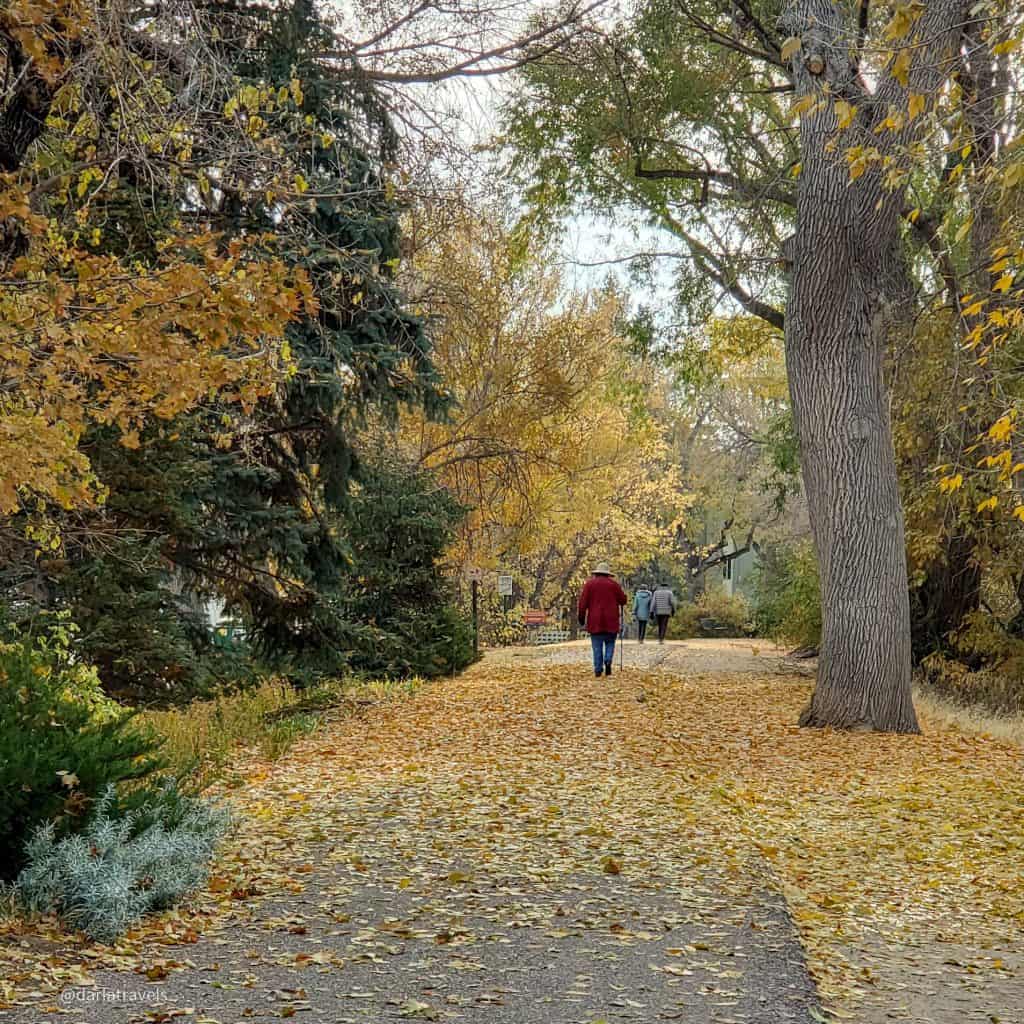 Welcome! You must be ready to get moving. An ordinary, automatic activity, walking can quickly become complicated if you decide to take up a walking program for fitness, look for a safe place to walk in the dead of winter, or want to explore a new destination on foot. I'm here to help.
Whether you want to walk, hike, race, stroll or explore a new locale at a walking pace, you are in the right place. If you've ever asked yourself these questions, keep reading!
● Where and when should I walk?
● How do I get started with walking?
● Should I get walking shoes?
● How can I walk faster?
You may already consider yourself a walker. Perhaps you are just starting a walking program. Regardless, you probably have *something* new to learn. My goal with Darla Travels is to promote walking to explore your hometown or vacation destination and share walking stories. Here you'll find insider information on trails and routes not found in "official" sources. I'll also provide actionable information on topics related to walking, like setting goals, what to wear, walking schedules, and more. And I will never tell you that you should start running.
More about me
I have called Colorado home for over 30 years and regularly walk and hike around the Denver metropolitan area. I've been walking for fitness since 2003 when I joined a charity marathon training program.
After finishing the marathon, I quickly realized I wanted to take it to the next level. Within a year, I learned the proper technique for the Olympic sport of race walking and began competing in Master's level races. I've walked marathons, 5K's, and everything in between. I'm also a former USATF certified race walk judge.
My interest in a healthy lifestyle doesn't stop at walking. I have completed teacher training programs for yoga and pilates. Also, I have training in holistic nutrition from the Nutritional Therapy Association, where I earned a certificate in the Nutritional Therapy Practitioner (NTP) Program. I have also taken the Professional Training in LCHF/Ketogenic Nutrition and Treatment from the Nutrition Network, the leading education provider for low-carbohydrate and ketogenic diets.
With this history, I've developed some insights into topics surrounding walking and wellness, including:
● Physical and mental benefits of walking,
● How to fuel a walking workout, and
● Making walking a habit
Get Started Now
If you are trying to do more walking, better walking, or even competitive walking, you are on the right site. Let me be your walking buddy and I'll give you my FREE Guide with 10 Tips for Successful Walks. Just type your name and email address below.