** Darla Travels is reader-supported.
When you buy through our links, we may earn a commission at no cost to you. **
Yampa River State Park has limited hiking opportunities, but what it does have is worth a visit. The Yampa River State Park has been providing recreational opportunities for fisherman, boaters, and other nature lovers since 1987. The short trail at the Yampa River State Park headquarters is just a sample of what this state park has to offer.
About Yampa River State Park
Rather than one or two large patches of land set aside for recreation, Yampa River State Park comprises a series of access sites on the Yampa River. It's not your ordinary state park! All told, there are thirteen sites over a 134-mile (215.6-km) stretch of the river across Routt and Moffatt counties in northwest Colorado. Pump Station (site #1) is just east of Hayden, CO, while Deerlodge Park (site #13) is adjacent to Dinosaur National Monument, near the Utah border.
The 250-mile (402.3-km) long Yampa River has limited reservoir storage because it lacks large dams and diversions found on other major rivers. As a result, it retains a "wild" character beloved by river rafters, and the changing weather and seasons continuously alter its flow and course.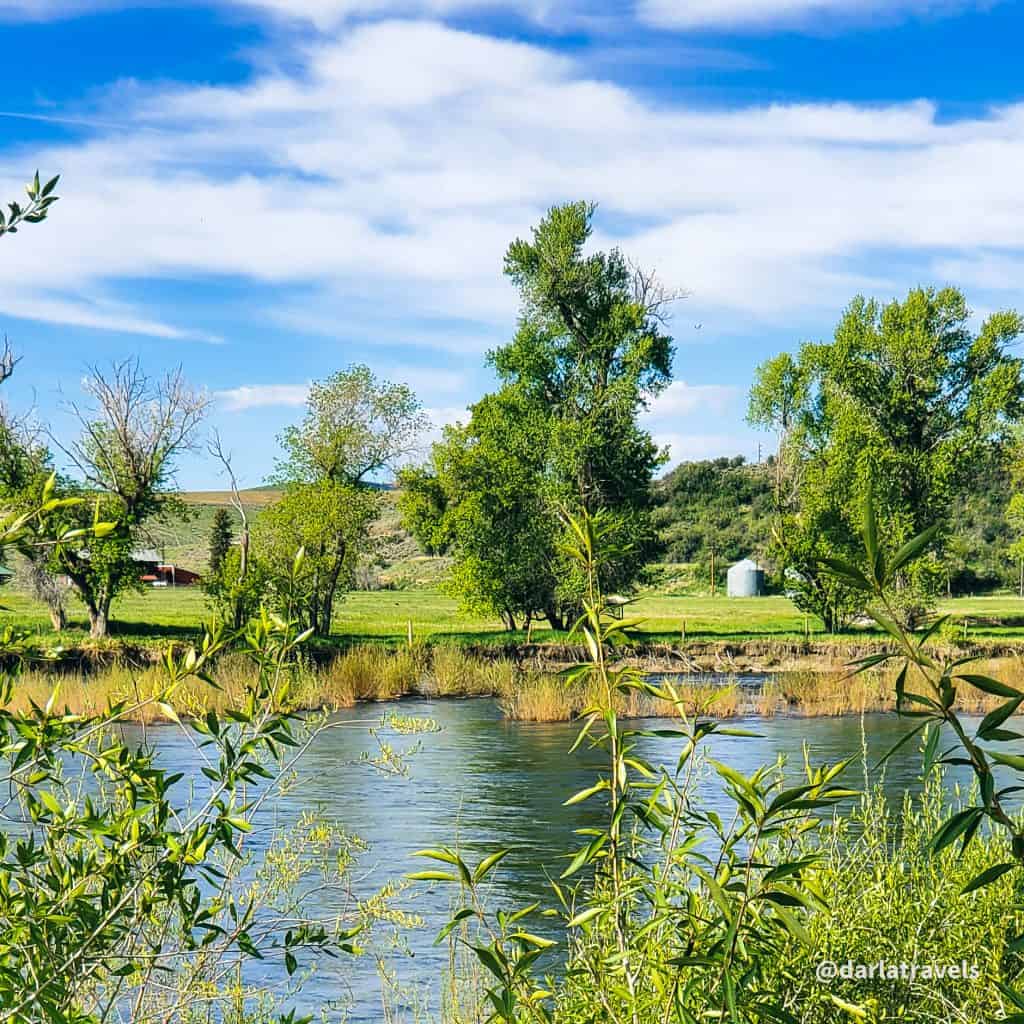 The natural features are crucial for the riparian ecosystem. For example, the Yampa River hosts four endangered fish species that have disappeared from other developed Colorado rivers: the humpback chub, the bonytail chub, the Colorado pikeminnow, and the razorback sucker.
The river supports abundant wildlife and farming and ranching, so it's no surprise that humans have inhabited the fertile Yampa River valley for thousands of years. Miners and other settlers began arriving in the 1860s, and homesteaders founded nearly Steamboat Springs in 1874. Ute Indian tribes occupied river areas, but when conflicts between the settlers and the tribes became violent in the 1880s, the U.S. government relocated the Utes to reservations.
On the wildlife side, big-game species around the Yampa River include deer, pronghorn, and elk. Birds come in all shapes and sizes. For example, sandhill cranes stop along the Yampa during their yearly migration. A Bird Species Checklist is available at the park's visitor center and lists over 170 different birds routinely seen, including blue herons and bald eagles.
The Yampa River State Park Headquarters (site #2) is near Hayden, Colorado, in Routt County. The Visitor Center has a bookstore and retail shop and also serves campers staying at the park's campground. It's also the location of the only official hiking trail within this state park.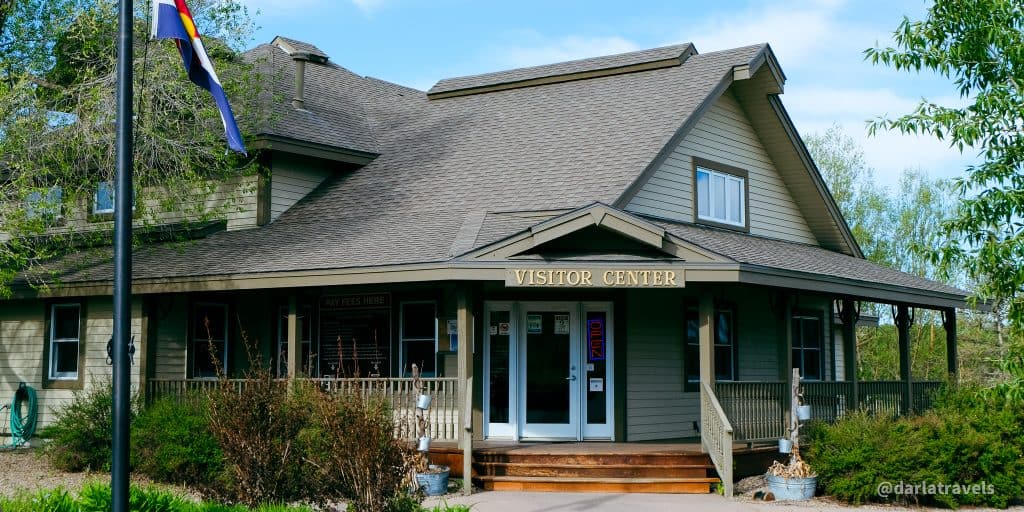 The Hiking Trail in Yampa River State Park
The single loop trail encircling the headquarters area is about one mile (1.6 km). Although not long, the views of the river and the potential for wildlife sightings are enough to keep you on your toes for the duration.
It's easy to find. Entering the park headquarters from Highway 40, the gravel trail is visible on either side of the driveway.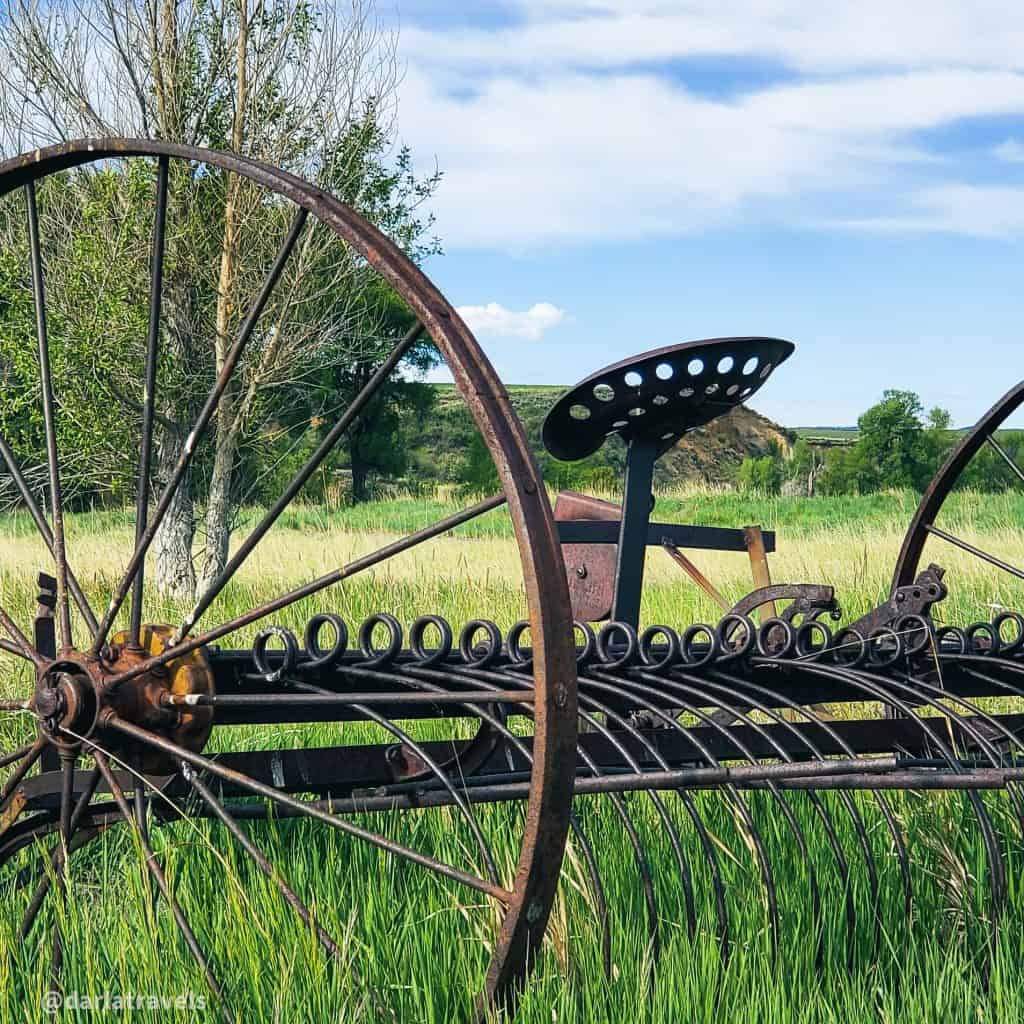 From the parking lot, this trail heads into an open grassy area next to a pond. Less than a quarter-mile (400 m) into the walk, a bird blind appears. Next to a low-lying area with cattails, this wooden wall had several openings for bird viewing, designed to avoid disturbing birds. While it looked ideal for viewing cranes, none were present on my visit.
Past the bird blind, the trail follows cottonwood trees lining the Yampa River. Birds announced themselves with their songs, but most eluded me. A more experienced and patient bird watcher would likely have had better luck identifying some of the many birds here.
The river itself was peaceful and picturesque on a spring morning I visited and well within its banks.
Past a boat launch ramp near the campground's boundary, the trail turns away from the river. Moving around the RV camping area, it passes through a tent-only camping area on its way back to the parking lot. A further pond appears as the trail approaches the park entrance. While my bird-watching was somewhat subpar, I did see a marmot darting on and off the path in this area. He was too quick for me to get a photo, though.
Yampa River State Park and the Colorado State Parks Passport
I stopped at Yampa River State Park to pursue my goal to visit all Colorado State Parks, wanting the park stamp in my Colorado State Parks Passport book. Each Colorado State Park uses a unique emblem for the Passport book, and the symbol on Yampa River State Park is a crane.
The park official that stamped my passport asked I'd been to Elkhead Reservoir State Park, which is about 15 miles (24 km) away. When I answered that it was my next destination, he also stamped my passport for Elkhead Reservoir. A good move, as it turned out: I found no way to get a stamp while at Elkhead Reservoir.
Map of the Yampa River State Park Loop Hike
I saved my route on AllTrails:
Don't see the map or want to see the original? Click here to go to the map page on AllTrails.
More about Yampa River State Park
Hiking
Hiking on the Bureau of Land Management (BLM) land is possible via Yampa State Park access sites. CPW recommends hikes near Duffy Mt. (site #7), Juniper Canyon (site #8), and Cross Mountain (sites #11 and 12).
Go to the Yampa River State Park Visitor Center at the Headquarters for information and BLM maps.
Other things to do
Let's face it, as a park centered around a river, water-based activities dominate. Fishing, rafting, canoeing, and kayaking are at the top of this list.
The river access sites that make up the Yampa River State Park also serve as jumping-off points for other outdoor activities, such as hunting on BLM land. Check the park brochure or speak to a CPW employee at the visitor center for more information.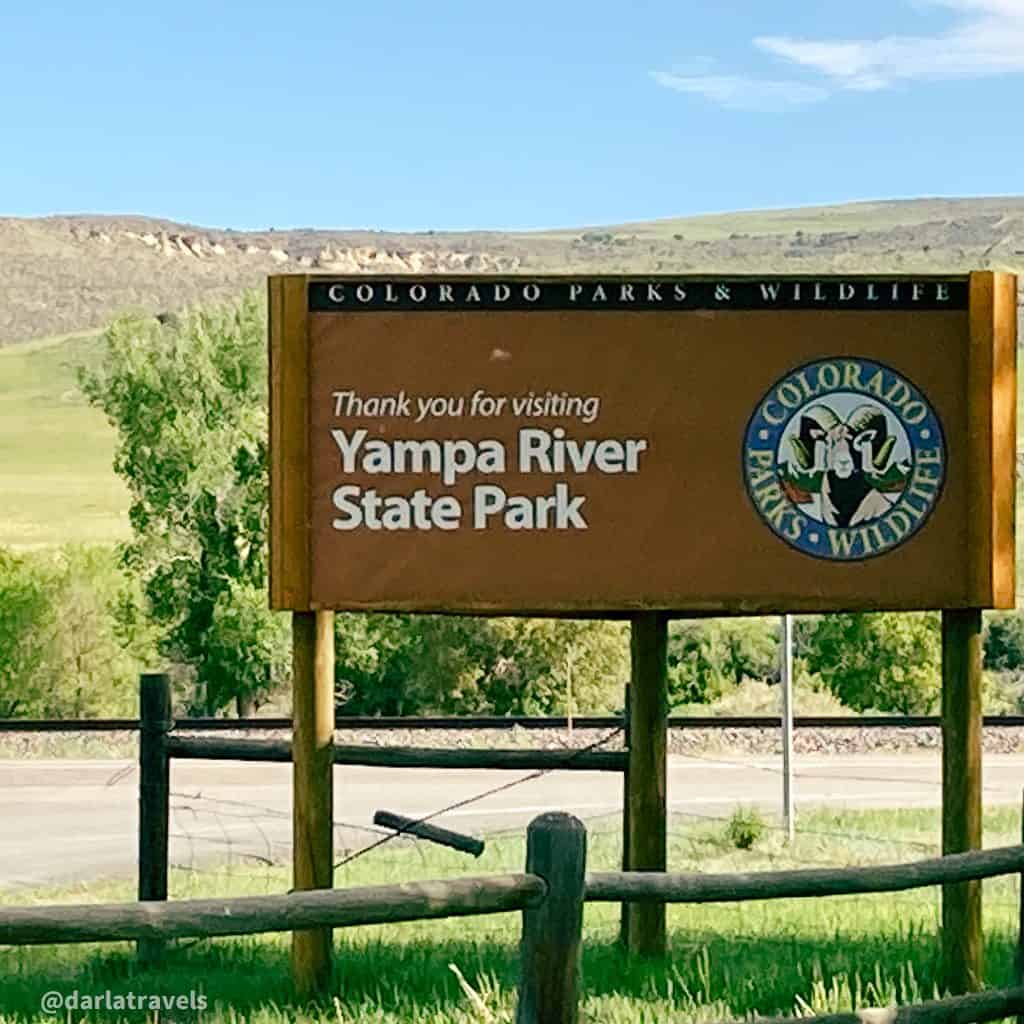 Food and Drink near the Park
The park headquarters has no food vendors. It's is not a place to be hungry or thirsty, so plan a stop in Steamboat Springs, Hayden, or Craig to eat or load up on supplies.
A day-use area at the park headquarters facilitates picnicking, and river access sites also have picnic tables.
Yampa River State Park Accommodations
The park headquarters has 49 campsites. Of these, 35 have electric hookups and the remaining 14 are tent-only sites.
In addition, there are two tipi's available! The tipis don't have electrical hookups and have room for up six people.
The campground inlcudes showers and laundry facilities (for a fee).
Many other river access points have basic camping sites and require a fee, permit, or both. Again, the park brochure is a good starting point for planning a camping trip near the river.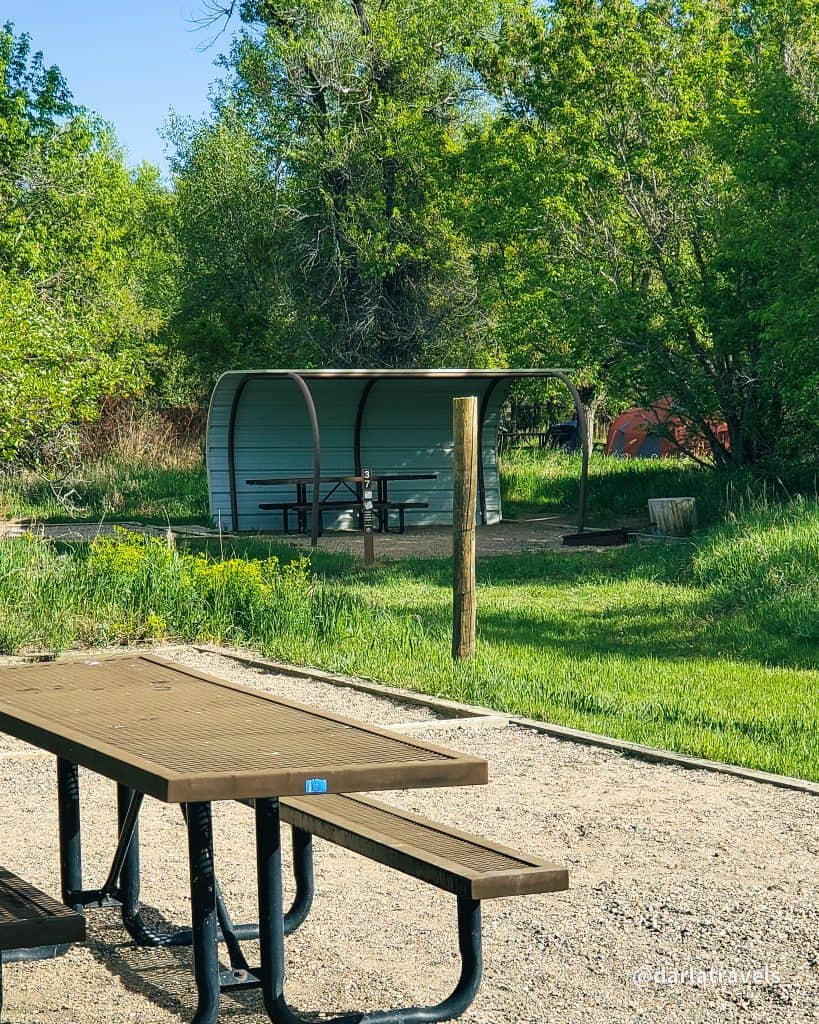 Colorado State Park camping must be reserved online in advance at the CPW shop. Check the reservations page for fees specific to this park and site type.
If you're not the camping type, various lodging is available in nearby Steamboat Springs, CO, and Craig, CO.
Yampa River State Park Fees
Daily Vehicle Pass: $9
Individual Daily Pass: $4/person (no vehicle)
Annual Affixed Pass (for one vehicle): $83
Family Annual Pass (one address, any vehicle): $123
For more information on these passes, multiple vehicle passes, or other specialty passes available (such as 64+, disabled, veteran, or military), see the CPW Park Pass page.
Getting There
The park headquarters address is 6185 US-40, Hayden, CO 81639, a 40-minute drive from Steamboat Springs. Craig is another 20 minutes further west on Highway 40. If coming from Denver, allow at least 3.5 hours to get to Yampa River State Park headquarters.
While the park day-use hours are 8:00 A.M. to sunset, note that the park office is open from 8:00 AM – 4:15 PM.
Conclusion
The Yampa River State Park headquarters has just a single short trail, yet it's worth your time to stop here and stretch out your legs on the one-mile (1.6 km) loop hike. Tet more information about the other river access sites at the visitor center or simply enjoy the environment along the Yampa River.
Pin it for later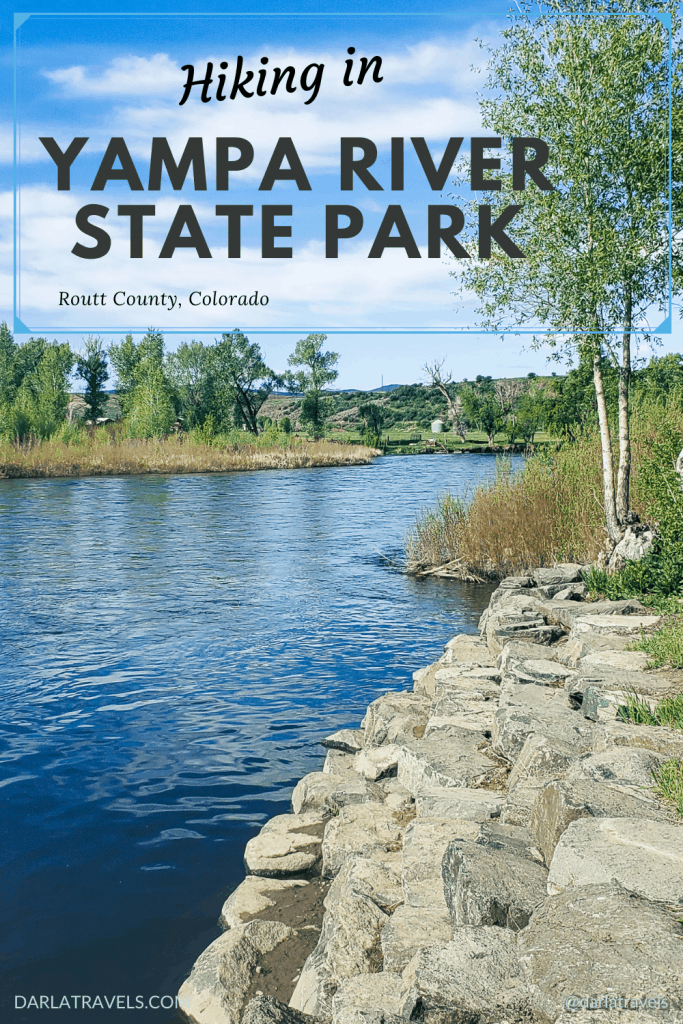 Have you been to Yampa River State Park? Leave a comment below!