** Darla Travels is reader-supported.
When you buy through our links, we may earn a commission at no cost to you. **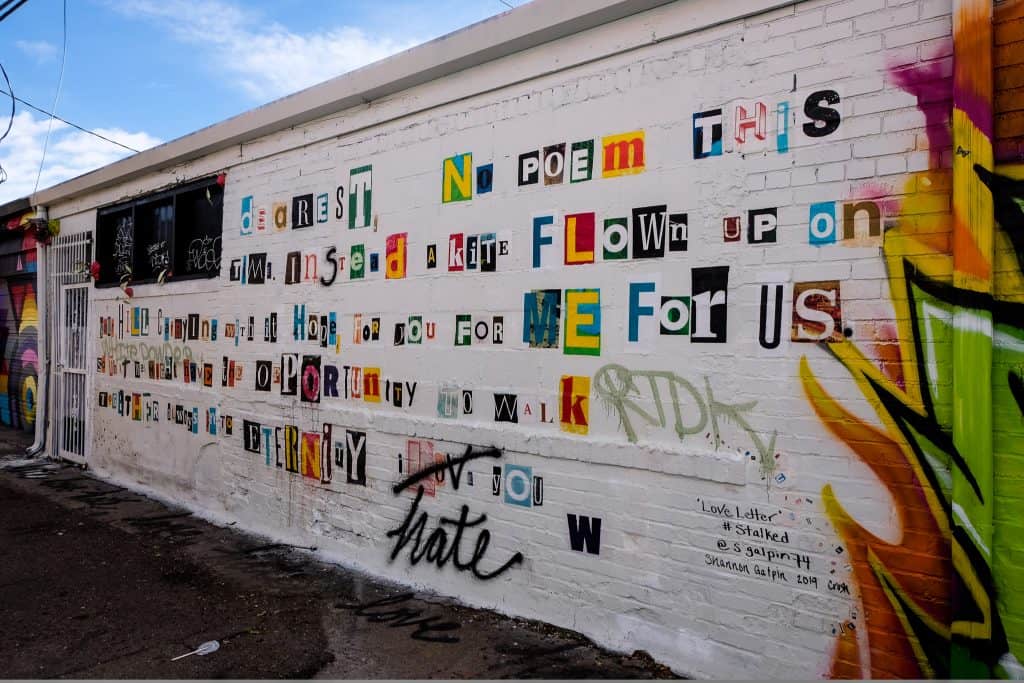 Getting a bit tired of public health orders?
Looking for an outdoor activity amenable to social distancing?
I've got a recommendation for you:
Take a stroll around Denver's RiNo Art District. Here, you can discover the street art that makes this area noteworthy. RiNo, short for River North, is close to downtown Denver and contributes to Denver's reputation as the country's street art capital.
It's possible to spend a few enjoyable hours exploring the murals on walls all over this neighborhood without worrying about crowds.
For more on this creative neighborhood, including alleys with the most art, click here to see an article I wrote for Travel Post Monthly.
Wondering how to get there, what you'll see, and where you can find a public restroom? Check out the full article on street art in Denver's RiNo Art District here.