** Darla Travels is reader-supported.
When you buy through our links, we may earn a commission at no cost to you. **
Are you looking for inexpensive gifts for hikers? Gifts that will actually be useful? Sometimes the smallest accessory can have a significant impact, and that's even more true when the present relates to the recipient's interests or hobbies. That's why I've put together my recommendations for inexpensive, trail-tested gifts for hikers and walkers. These ideas, from waist packs to electrolytes to sunscreen, are perfect for graduations, birthdays, and Christmas gifts, including stocking stuffers. So keep reading to see the best cheap gifts for hikers to start gifting. And while you're at it, pick up something for yourself, too!
Some of the links below are affiliate links. This means that if you click on the link and make a purchase, I will receive an affiliate commission at no extra cost to you. All opinions are my own.
Waterfly Lumbar Pack/ Waist pack/ Fanny Pack / Bum Bag Under $30
Quality lumbar packs for hiking can be shockingly expensive. So when I saw a good-sized waist pack that could carry two water bottles for under $30, I was a bit skeptical. But after several months of use, my Waterfly lumbar pack is holding up nicely. The zippers have been smooth, and there are no snags, rips, or holes in the nylon pack material.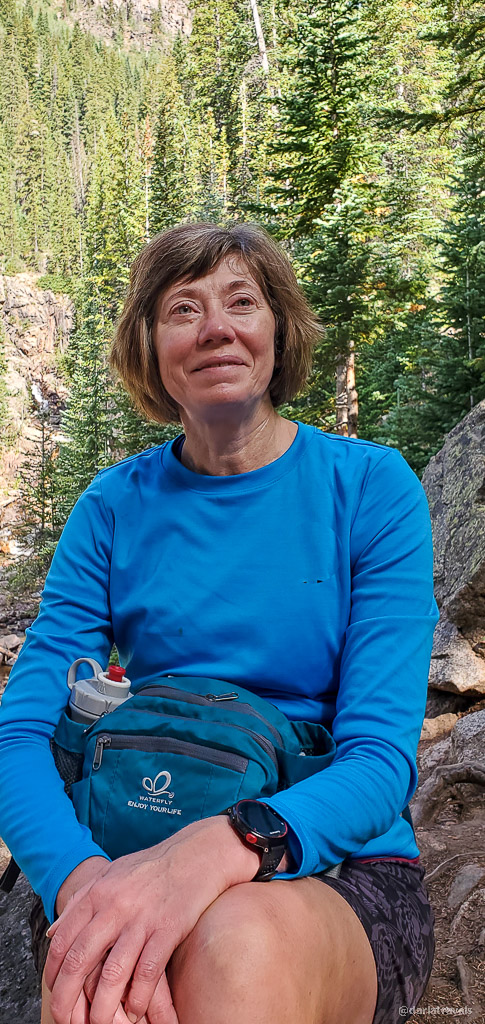 This pack has three zippered pockets, additional interior pockets, and a key chain clip. In addition to two water bottles, it easily fits everything needed for a day hike: keys, phone, wallet, first aid kit, sunscreen, lip balm, and an extra layer. The adjustable waist strap keeps the pack snug around the hips and comfortable.
This model also has an additional strap to convert it to an over-the-shoulder bag, which is great for stopping at the grocery store post-hike. In addition, this pack is available in a dozen colors to coordinate with your other hiking gear.
Waterfly also sells smaller waist packs, lightweight backpacks, and sling bags.
Click here to buy a Waterfly lumbar pack.
LMNT Electrolytes $45 ($1.50/packet)
Being adequately hydrated is an essential part of outdoor activity, and hiking is no exception. But did you know that drinking plain water may not be enough to replenish lost electrolytes?
Unfortunately, many electrolyte drinks contain sugar, artificial colors, fillers, and who knows what else.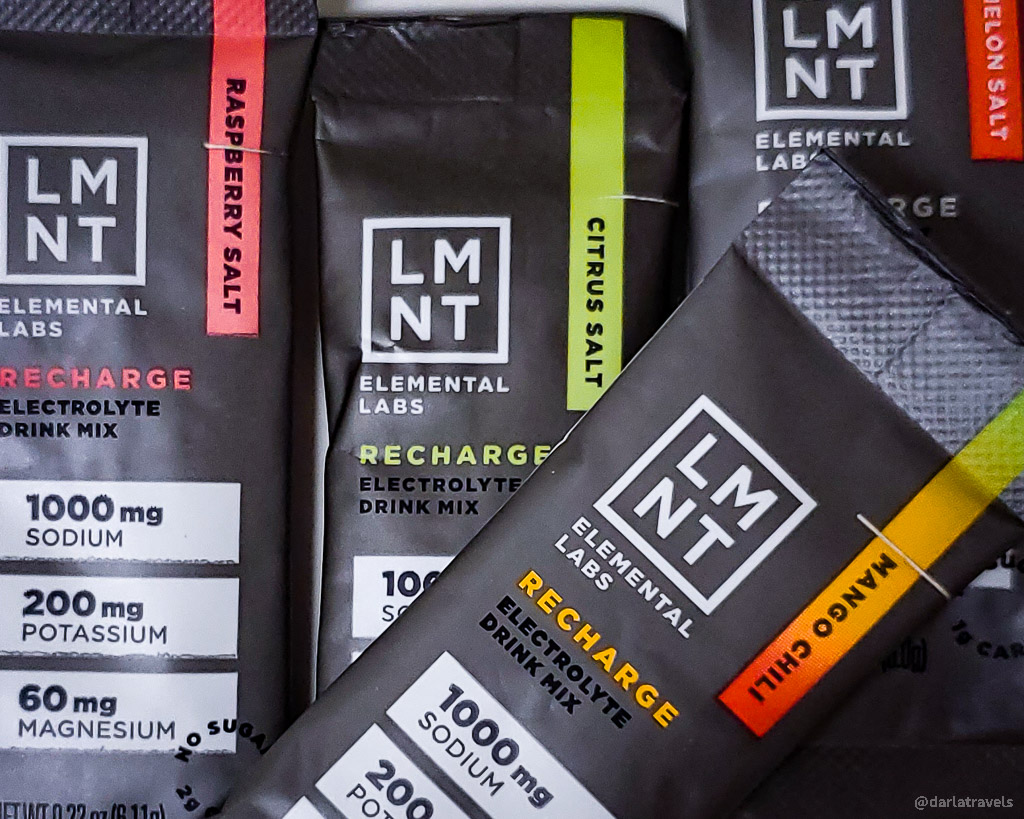 LMNT is different. It's formulated to provide optimal sodium, potassium, and magnesium ratios without unnecessary ingredients like fillers, sugar, or gluten. One packet of LMNT goes much further than the same amount of other brands. I typically dissolve a single sachet in 32 oz. (1 quart, 0.9 l) of water, but you could use as little as 16 oz.(1 pint 473 ml) or as much as 64 oz. (2 quarts, 1.9 l) depending on your taste.
I usually don't eat during hikes and find that sipping LMNT electrolytes keeps me running efficiently and helps with my recovery. Try LMNT unflavored, or choose one of the many flavors available. I'm partial to citrus and mango chile–and yes, the latter is a little bit spicy!
Sunglass Strap $2-12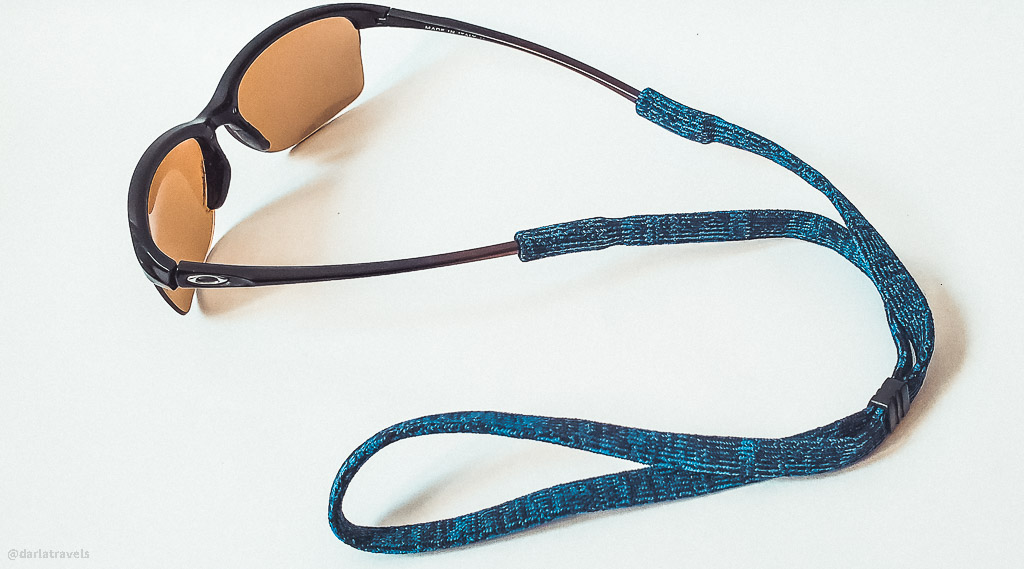 Often called an eyewear retainer, a sunglass strap attaches to sunglasses to prevent them from falling off and getting lost. Good eyewear retainers are made of durable yet soft material for comfort, dry quickly if wet, and have a slider or other adjustment for a custom fit.
Click here to buy a sunglass strap.
Hat Clip $2-12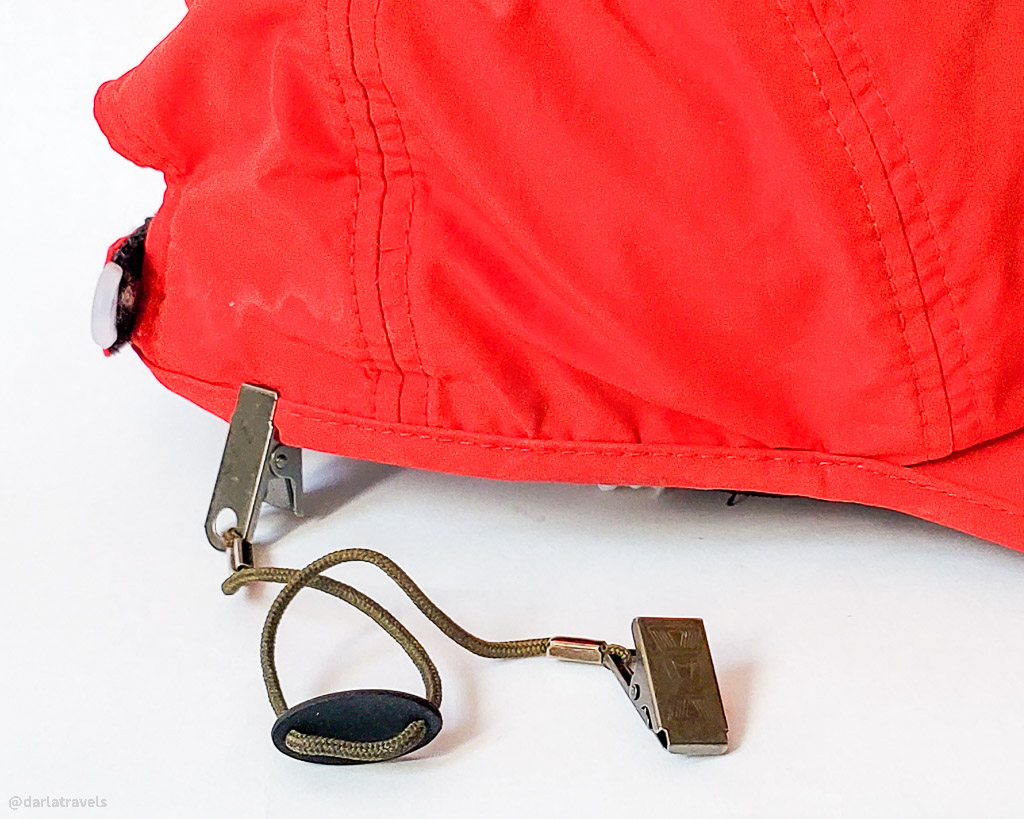 Have you ever had a hat blow right off your head on a windy day? Then you know a hat clip is essential! One end attaches to a hat, and the other clips to a shirt, jacket, or backpack. Look for a strong cord with clips firmly attached. The attachments should grip strongly but do so without damaging your hat or clothing. Like a sunglass strap, a slider to adjust the length of the cord on a hat clip improves its usability.
Click here to buy my favorite hat clip.
Socks $15-23
Socks that don't fit, chafe, or sag can ruin a good hike and cause problems like blisters or frostbite. So a good pair of socks will be a welcome gift for any hiker or walker. I'll suggest two types of socks to try. First, from Darn Tough, try the Darn Tough Light Hiker Micro. Darn Tough socks are made in Vermont and are incredibly durable. The fabric is a merino-wool blend, which is naturally moisture-wicking. These socks are also cushioned underneath the foot, at the ankle, and along the Achilles.
Another lightweight sock that holds up well is the Balega Enduro V-Tech Low Cut Sock. It's made with a proprietary moisture-wicking yarn and is designed to cradle and cushion the foot.
Of course, both companies make additional sock styles for different activity levels and seasons.
Click here to buy Darn Tough socks
Click here to buy Balega socks
Whistle $5-17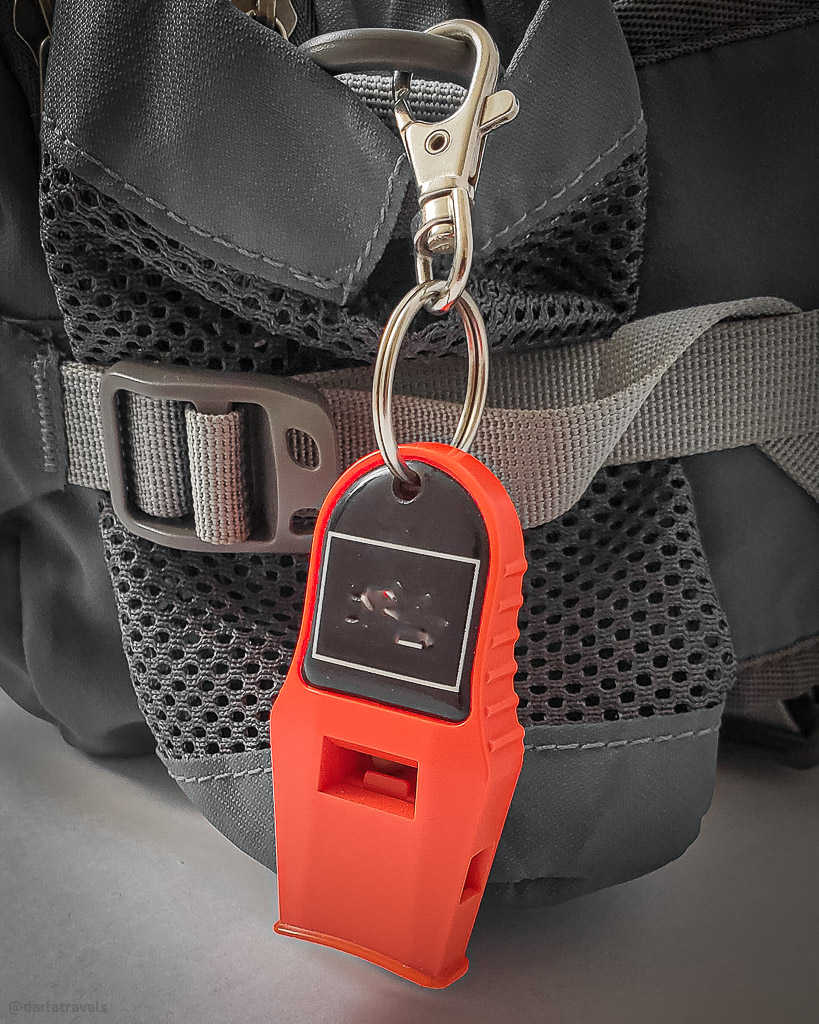 Safety should always be a consideration while hiking, and a safety whistle will help if you find yourself in a jam on the trail. Blowing on a whistle requires much less effort than shouting for help, and the sound of a good whistle will travel further than a shout. Whistles can also be used for communication with other hikers out of sight. Choose a LOUD, durable whistle designed for outdoor safety.
Click here to browse and buy a safety whistle.
Trail Running Gaiters $15-30
Don't you hate it when you get a rock in your shoe while hiking? Trail running gaiters eliminate this problem! These protective accessories generally cover the top of the shoe and the ankle area of the hiker. While bigger, bulkier, and more expensive gaiters are made for bushwhacking and mountaineering, lighter trail-running gaiters can protect your feet from dust, rocks, and other debris on moderate terrain. My favorites are the Dirty Girl Gaiters brand which has a mind-blowing variety of colors and patterns.
Click here to buy my favorite trail running gaiters.
Multi-Functional Tubular Headband $8-30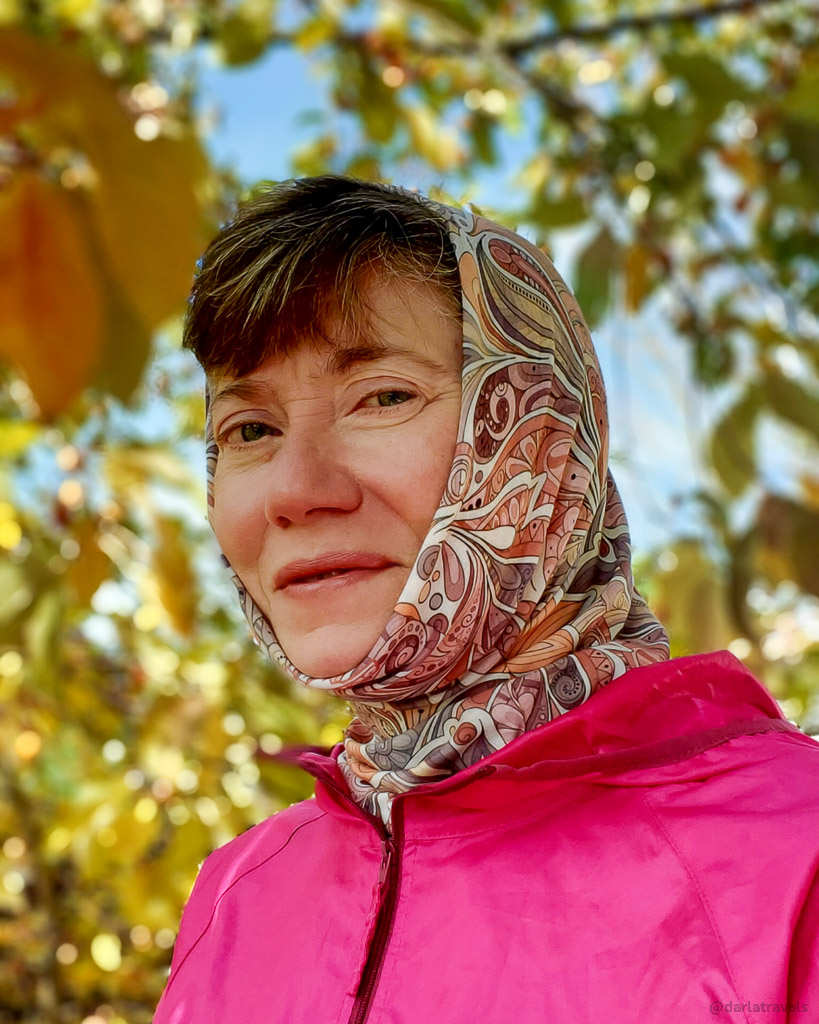 This item is sometimes called a buff, a multiclava, or a neck gaiter. Regardless of the name, this bandana-on-steroids has multiple uses on a hiking excursion. It can be fashioned into several types of headwear, including a beanie or do-rag. One of my favorite uses is a temporary hood to keep my ears warm on cool morning hikes. After I warm up, I'll pull it down to wear as a neckerchief. It's also a headband, hairband, and ponytail holder. Multi-functional tubular headbands are available in almost unlimited colors and patterns, so you're sure to find something you–I mean, your hiker friend–will love.
Click here to buy my favorite multi-functional tubular headband.
First Aid Kit $14+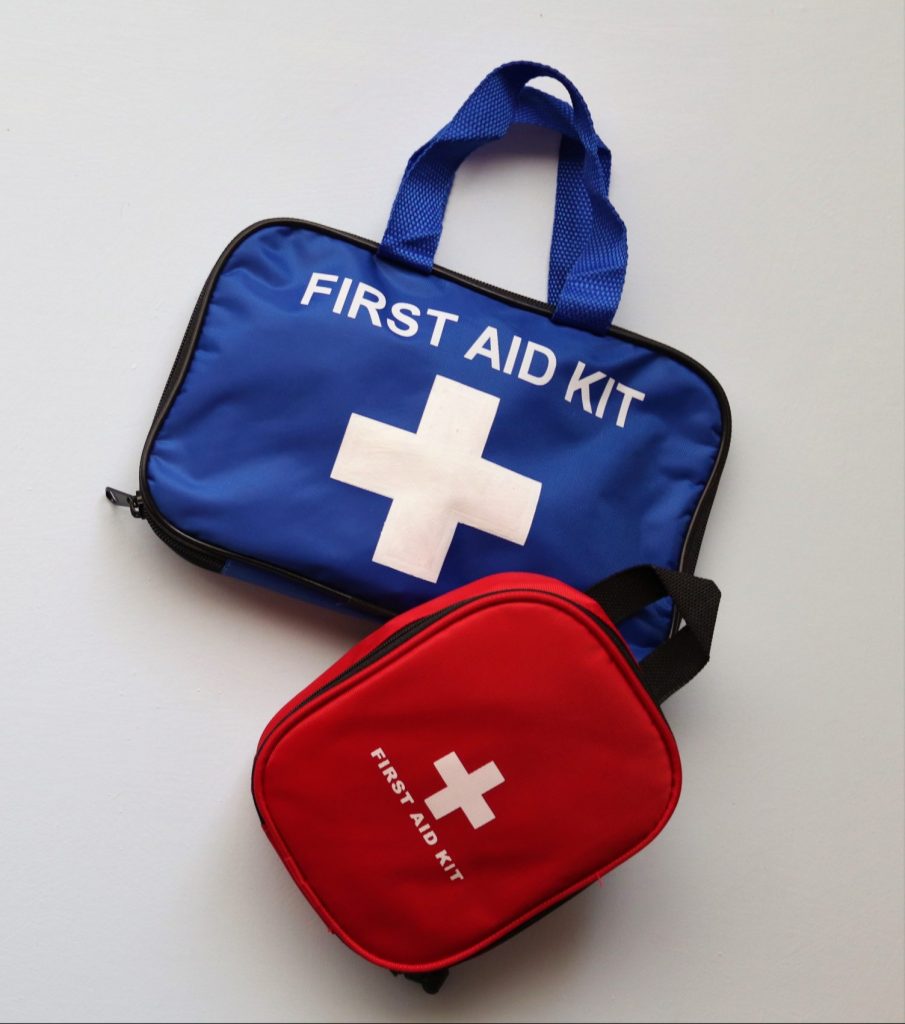 Accidents can happen on a hike, so be prepared with a first aid kit containing essential medical supplies, including, but not limited to, antibiotic ointment, antiseptics, pain relievers, and antihistamines. In addition, don't forget moleskin and blister bandages to stop chafing, hot spots, and blisters on your feet that could ruin your hike. Ready-made first aid kits for hikers come in compact, attractive pouches that easily fit in your pack.
Click here to browse and buy a hiker first aid kit.
Click here to purchase blister bandages
Sunscreen <$10
I love a sunny winter hike, but I don't love what happens to my skin when I get too much sun. A small container of sunscreen tucked into a hiking pack is the solution. To make it among the most thoughtful gifts for hikers, I favor a bottle with a carabiner to keep it handy.
Click here to buy travel-size sunscreen with a carabiner.
And Lip Balm with Sunscreen <$10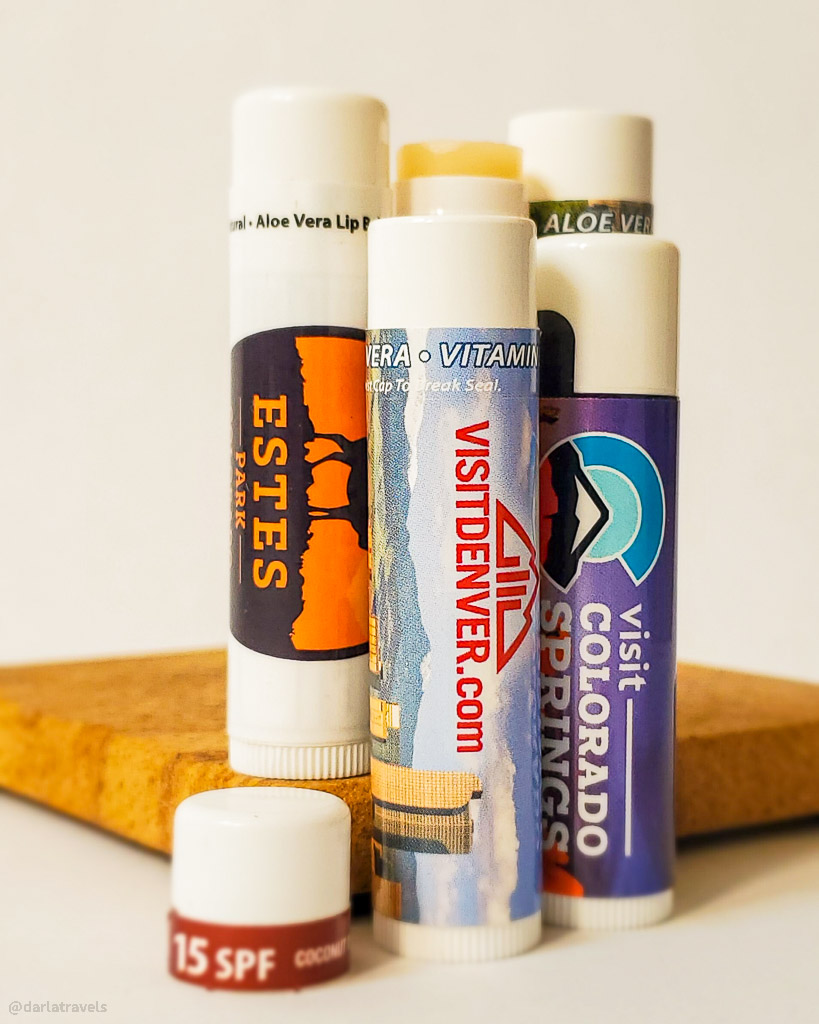 Lip balm with sunscreen is also a must. However, since lip balm is even easier to misplace than sunscreen, I carry it in a lip balm holder with a clip ($10) that attaches to my waist pack.
Click here to buy lip balm with sunscreen
Click here to buy a lip balm holder with a clip
AllTrails membership FREE-$36
AllTrails is a navigation app for hiking, biking, trail running, snowshoeing, and other outdoor activities. AllTrails has trail guides and maps, and each hike includes user photos, reviews, and comments.
If you don't already use AllTrails, click here to sign up for a free AllTrails membership. Once you sign up and download the app, AllTrails will plant a tree for both of us!
Here's an example of a hike in Staunton State Park that I recorded in AllTrails:
A paid AllTrails Pro membership makes a great gift. The Pro version of the app includes extra features such as the ability to download maps, and current conditions for air quality, satellite weather, pollen, and light pollution. Perhaps the best part of AllTrails Pro is "Lifeline," a real-time tracker that allows you to send status updates to trusted contacts.
Click here to gift an AllTrails Pro membership.
Pin It for Later!
Not ready to shop for gifts right now? Here are pins for your Pinterest boards to save for later.
Best Inexpensive Presents for Hikers
The best gifts for hikers don't need to be expensive; they only need to be helpful. A tubular headband, a first aid kit, and other suggestions in this list are trail-tested for utility and sure to be go-to's for hikers and walkers on your gift lists.
What inexpensive gifts will you be buying for hikers and walkers this year? Leave a comment below!